Gateway Sports Village Developers Announce 
Venture, Partner and President
 The developers of the Gateway Sports Village today announced a new sports complex development and marketing venture, and have named former Sporting Kansas City COO and General Counsel Greg Cotton as a new partner in the venture and as its President.  PG, LLC ("PG") is developing the 250-acre, $234 million Gateway Sports Village, a mixed-use sporting complex planned for over 1 million square feet of retail, residential, hotel, dining, office, and entertainment.  Already under construction in Grandview, Missouri, Phase 1 of Gateway is scheduled to open in the Fall of 2019 and once all phases have been completed, it will be the destination for soccer, football, lacrosse, and other sports and entertainment options in south Kansas City.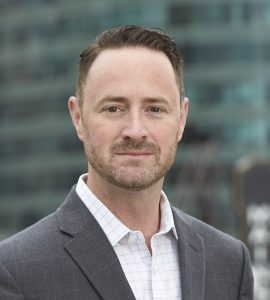 PG is excited to announce the creation of a fully integrated development company that will focus on delivery of exceptional sports-related projects and services.  The initial focus of the company will be on creating a world-class sporting, recreational, residential, and commercial property at the Gateway Sports Village and will leverage the experience of PG's partners to develop new real estate opportunities, operate and manage sports complexes, and deliver value through sponsorship sales and fulfillment.  The company will feature a consulting division that will advise clients around the country on athletic complex design, financing, construction, marketing, and operations.
"My partners and I saw an opportunity to take PG to the next level," said PG managing partner Deron Cherry.  "Multi-field, multi-sport athletic complexes are springing up all over Kansas City and all over the country.  These complexes are unique in that they present significant development, operational, and revenue generation challenges that require real expertise to tackle.  But these complexes also present remarkable opportunities to generate high rates of economic impact return that benefit entire communities.  We want to be at the forefront of helping our partners and municipalities put these complex deals together, and operate them profitably."
"I've had a close long working relationship with Greg over the years as we have worked on many soccer initiatives together," said Shane Hackett, Executive Director of Heartland Soccer Association and partner in PG.   "His experience in growing soccer and sport-related brands and facilities is truly remarkable.   Our team is excited to have Greg join us as a partner."
After practicing privately as an attorney for six years, Greg Cotton joined the Kansas City Wizards in 2006 as their Executive Vice President and General Counsel.  Over the next ten years, Greg's role evolved as Chief Operating Officer and Chief of Staff for the rebranded club Sporting Kansas City.  Greg is proud of the work he and his fellow associates accomplished while at Sporting, developing the Swope Soccer Village in Kansas City's Swope Park, Children's Mercy Park, and other major developments.  The execution of the "Sporting Way" was a passion of Greg's, with a persistent focus on supporters, partners, brand and culture and the continual reinvention of the fan experience.
"I think it's safe to say that we accomplished some pretty amazing things at Sporting in my ten years there," said Cotton.  "We had fantastic ownership group that demanded high-performance in all areas and it was a privilege to deliver for them and for Kansas City's soccer fans.  I'm so pleased to join Deron, Shane Hackett and Kurt Pycior in this exciting new venture.  My new partners have that same big vision and drive to do great things that will benefit Kansas City and many other communities.  I couldn't be happier or more excited to get started."