Gateway Village: A Recreation Evolution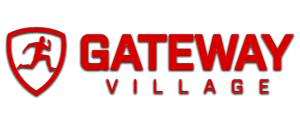 APRIL 2016 – Gateway Village, the soccer-centric Grandview development project, will clearly change the lives of young soccer players and their families, while also providing a wide range of recreational opportunities for both residents and visitors.
The $300 million Gateway Village project off 150 Highway is a totally new recreation idea.
"This truly will be a brand new concept," developer Kurt Pycior said.  "This is another step in the evolution of how we recreate. It's a privatization of youth sports. If you think about how we've done always recreation, it's always handled by Parks and Rec. Where were the ballfields? There were one or two small ones in the middle of town, or out in the middle of nowhere. The nearest place to do anything was quite a drive away."
Not so with Gateway Village. The 230-acre plan includes restaurants, retail, hotels, 42 homes, 300 upscale apartments and recreation to surround the 15 lighted soccer fields.
"This will be a destination location for recreation," said Pycior, who compared the development to a Disney park. "There's tons of stuff to do.  (Soccer) tournament people will be blown away because there's so much to do.  They'll come a day early and stay a day late.  It will become their vacation destination."
The development targets players' families who arrive for one of many weekend soccer tournaments. These tournaments often draw as many as 400 teams with upwards of 15 youth players each, plus coaches, parents and siblings who typically travel with the players.
The tournaments bring many thousands of people to the Kansas City area for a weekend.
"Soccer is the largest traveling sport," Pycior said. "Kids are going all over the Midwest and the whole family goes."
With many teams outside of Kansas City, they fill hotels for the three- or four-day tournaments.
"What ends up happening is these families are traveling all over the country, but they don't get a vacation," Pycior said.
A common dilemma is how to spend the down time between matches. The Gateway Village development hopes to fill that void.
They look to do this with a planned water park, movie theatre, bowling alley, indoor recreation facility and nearly 400,000 square feet of retail space.
"It's really good for parents who have multiple kids," Pycior said. "There are the kids who get dragged around to brother's game.  Gateway has lots of things to do besides watch brother's game."
The goal for Pycior and his other investors – Chiefs Hall of Fame safety Deron Cherry and Heartland Soccer Association President Shane Hackett – is for Gateway's guests to never feel a need to leave the "Village."
"Our first commandment is once our family gets out of their car, they never get back in their car until they're ready to go home, wherever home is," Pycior said. "Everything there is to do is on site."
This commandment also applies to local families.  In fact, it was this need which generated the idea for Gateway Village in the first place.
Hope Cherry and her husband were spending an inordinate amount of time shuttling their soccer-playing children to and from practices and games, while also trying to take care of the many needs a young family often has. Hope conceived of a plan to meld their everyday chores with their soccer experience; she and Deron proposed the idea to Pycior, who was coaching the Cherry children.
Pycior didn't need much prompting to take the ball and run, and it's been an easy sell to people who have had a similar experience.
"It's based upon Deron, Shane and I, and our personal, hands on experience," he said.  "The experience is all the same. You hear it from all the soccer families. You start telling the stories of people that have experienced it and they all start nodding their heads. It was so fun talking to people, trying to explain the concept and then you meet people who have been through it and they get it."
The project has won Grandview city council approval and is in the process of getting TIF approval.
"We might see them moving dirt soon," Pycior said. "We're planning to have some soccer fields ready to play in spring of 2017.  Getting the fields open first is the plan."
It has been difficult to get some people on board with the concept because it's such a new idea.
"Because it is new, it's a harder sell," Pycior said. "It's hard up front to get the retailers there. Once it's up and you have 100,000 people there on a big weekend, that's an easier sell. We're still in the Show-Me State; they want to wait and see if it's real. They wonder: 'Is it really going to happen?'  But once it happens they'll be bumming they didn't get involved."
Part of the difficulty with selling the concept is there isn't a model anywhere else to follow. Lakepoint, near Atlanta, is a similar concept, but built around just a handful of baseball fields.
Gateway will be the first of its kind, but Pycior doesn't believe it'll be the last.
"Some people take it as a sales comment, but I think it will change the way people recreate," he said. "It will change the way they spend money."
Even before the additional recreational facilities are built, though, the new soccer fields will have an immediate positive impact on the community. The area is already in desperate need of good quality fields; the facilities at Overland Park Soccer Complex and Swope Park are constantly booked solid from dawn until late in the evening every night.
"I think it means better opportunity to play at better facilities for more kids," Pycior said. "The opportunity to play on world-class facilities, not everybody gets to do that."
"These fields are very playable," said Hackett, who described himself as an "early adapter" of the Gateway concept.  "When they said they have a vision, I said stop, I understand. Heartland was committed from day one."
Heartland Soccer Association, the largest youth soccer organization in the country, was so committed they signed a 25-year lease to occupy the fields for use in their leagues and tournaments.
"This is the next big thing," Pycior said.
For more information about Gateway Village, visit www.GatewaySportsVillage.com or write to Pycior at kurt@gatewaysports.com. For more information about Heartland Soccer Association, visit www.heartlandsoccer.net
Article by Marc Bowman